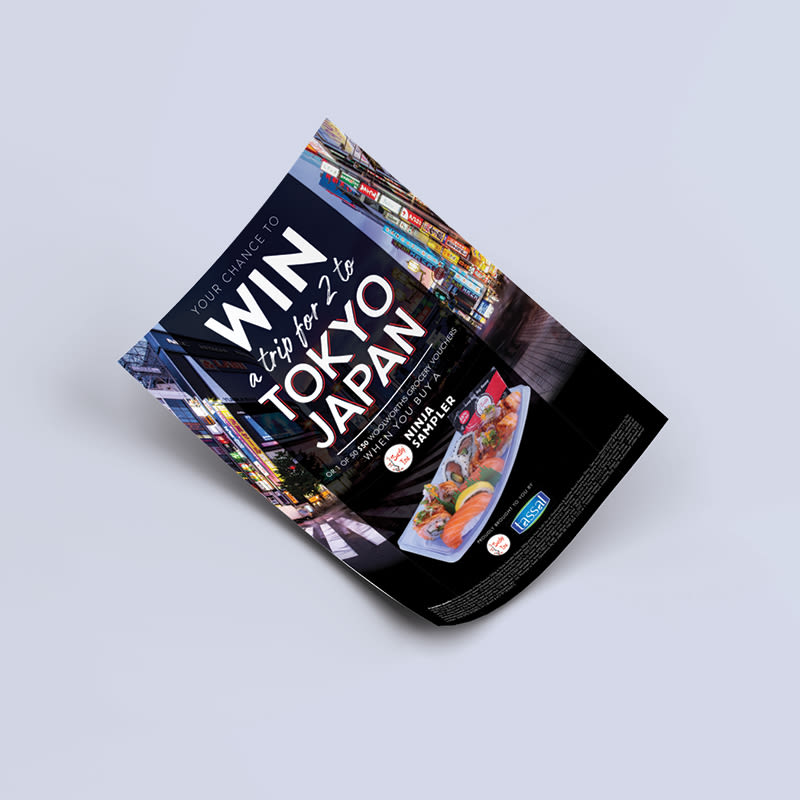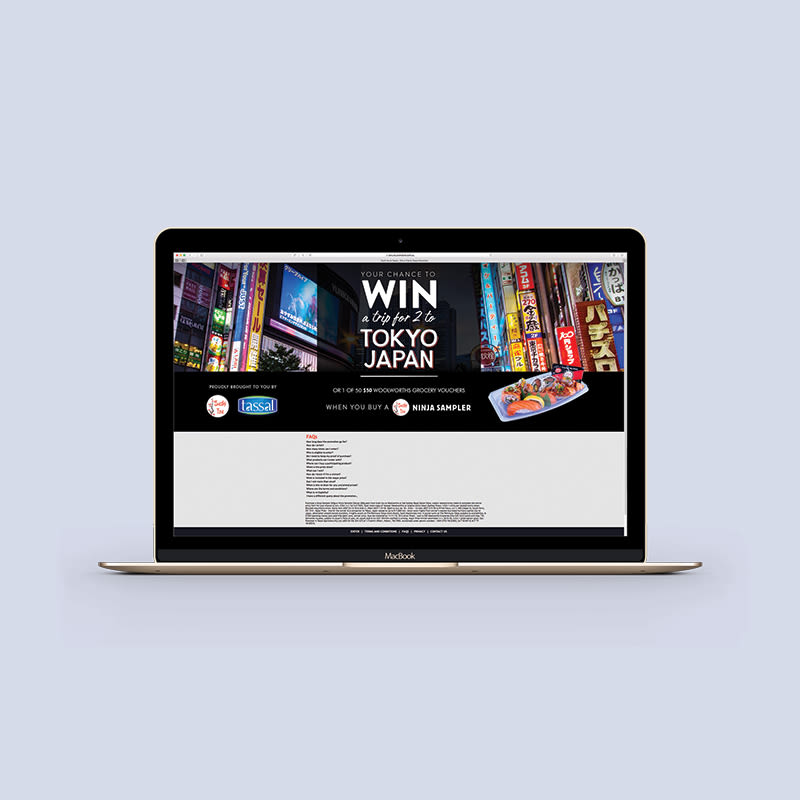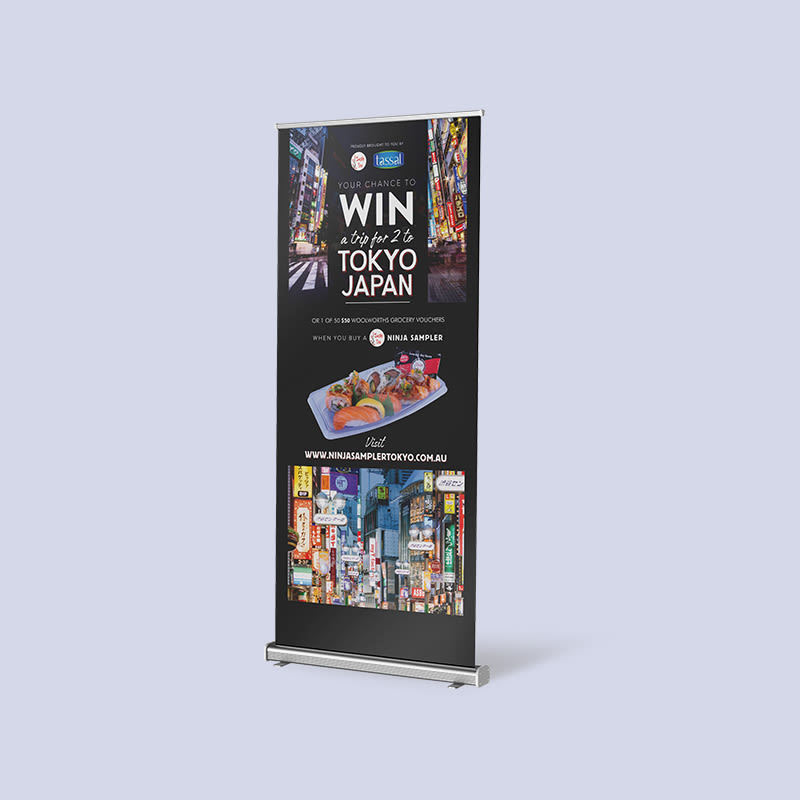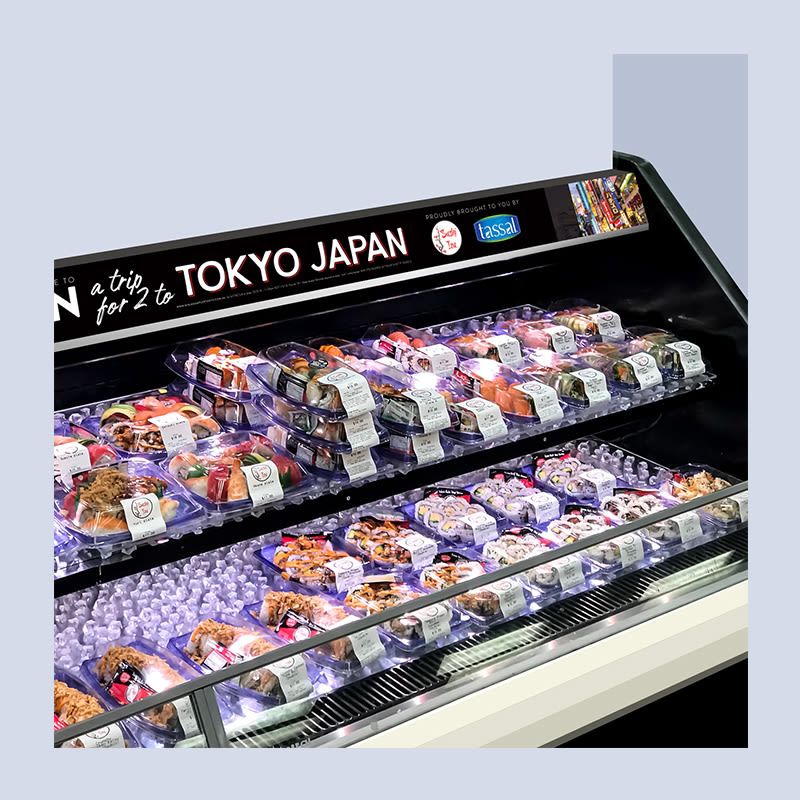 Tassal
Sushi Izu Promotion
APR was tasked with running a consumer promotion for Sushi Izu. After thorough concept ideation, the selected creative campaign was where the consumer purchased 2 specially marked packs and then entered online for the chance to win a trip for 2 to Tokoyo. APR created the optimised online entry portal, in-store point of sale as well as managing all the permits, legals and prize draw. The promotion was so successful it now an annual campaign.
Deliverables
Campaign Ideation
Promotional Creative
Instore Point of Sale
Stickers for Packaging
Promotional Entry Portal
Full Promotional Management including Permits, Legals and Prize Draw.